Features | Curriculum | Action Zone | Assessment | Resources
Here are our newest releases at a glance
Tutorials with Practical Applications of Investigative Searching using 5 Websites. Have students file Case Reports to help you diagnosis their strengths and weaknesses.
Starting July 7, a facilitated section of the course will be offered by Dr. Carl Heine. Preview the course here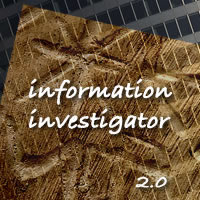 Information Investigator 2.0
This is our newest self-paced course for students. The Center for Talent Development at Northwestern University currently uses this with their summer programs for moddle school and high school. Discount pricing available.
This is also available for educators to try out this Summer. Preview coming soon.