Build your own lessons from the examples and tutorials found on this site or purchase a site license to unlock comprehensive resources that lead students to discover better ways to search, evaluate and cite information. Here are some easy and quick ways to get started:

Search Challenges I
Series I includes 7 search challenges ranging from easy to upper intermediate. Use to impress on students the need for search strategies--not just Google. More: How To Use This | Get Started

Search Challenges II
Series II provides 47 tutorial challenges (beginner, intermediate and advanced levels) to build competencies in Searching, Evaluation and Citation. Each series includes a free preview. Get Started

Keyword Challenges
Once students realize their need for more powerful search strategies, Keyword Challenges introduce 10 essential query strategies and 19 practice Challenges. Preview | Get Started
WSI - Website Investigator
Five modules bundled with step-by-step tutorials help students evaluate Web sites. Investigative searching is coupled with submitting evaluation forms. Get Started
Tips
Tips is a sequential set of examples and descriptions to improve searching, evaluation and citation Get Started
MicroModules
Many of these explanatory guides require no account. Each one focuses on a different aspect of information fluency. Get Started
MicroModule Companions
Many of these companion tutorials require no account. Each set focuses on a different aspect of information fluency.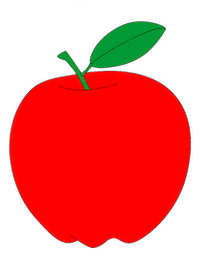 Bad Apple Challenge
An interactive tutorial for sorting out good information from bad, with detailed explanations what makes information trustworthy or not. A good test for applying what you learned from the MicroModules Companions! No subscription required for a limited time. Get Started
Plagiarism Dropbox
Make sure students know the types of plagiarism and how to avoid them. Requires a school license to access the tutorials. Preview | Get Started

Citation Wizards
Choose your preferred style for proper citations: APA, Chicago, CSE, Harvard, MLA. Wizards makes formatting a breeze. Get Started